System Overview
---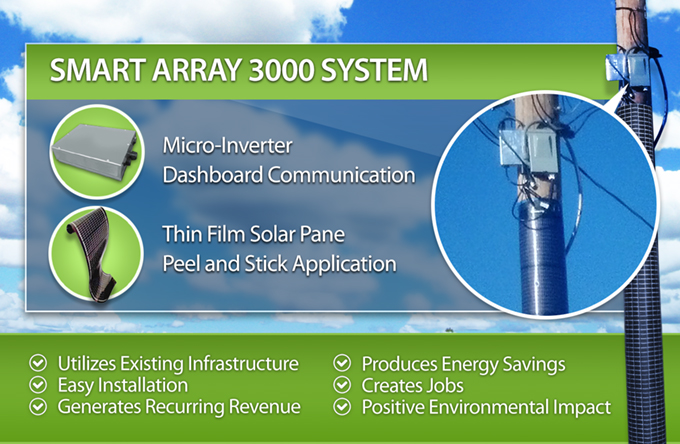 The Smart Array is an elegant solution that solves the problem of creating reactive power closest to the load where it is most effective.
The system adheres to utility poles and light posts and utilizes micro inverter technology to convert solar power to both Vars and Watts.  Unlike standard solar farms or roof-top systems the peel and stick mounting offers unparalleled ease of installation.
The need for Reactive Power is rapidly increasing due to the expanding adaption of roof-top solar, the upsurge in electric cars and on-going use of smart appliances. For years the grid has lost upwards of 15% of its power due to line loss. The grid continues to be stretched to capacity.
The NextStep Electric Smart Array can support the need for reactive power production on the line with its one simple 4 in 1 kit application.
---